ISA Network Alert System - Various Uses
Independently Monitoring
Without any special network monitoring software, you can monitor the network device and system by built-in monitoring function of Keiko.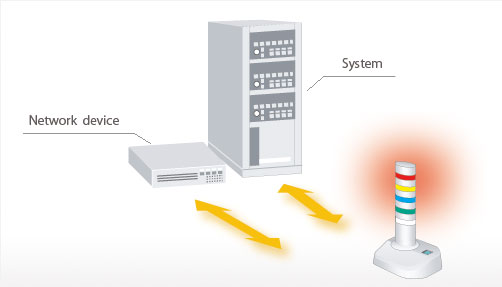 Enhances network monitoring software
Keiko will turn on the lights, ring the buzzer or tell messages, which enhances the the network monitoring software.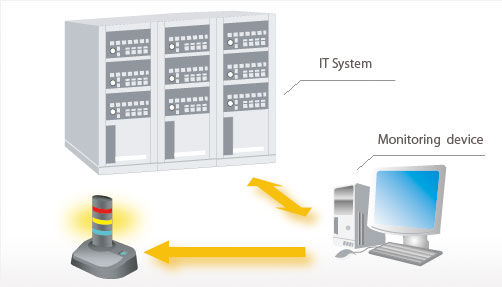 FA and logistics use
In a manufacturing plant or a production line, green light is on, which means "Normal". When troubles are detected, it changes to red which means "Attention".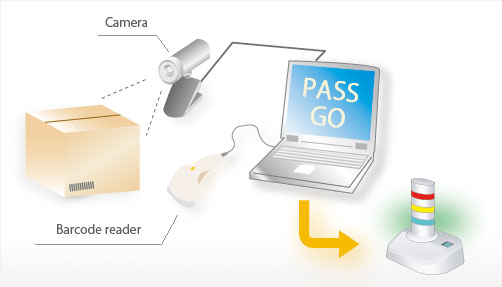 Inform e-mails reception around
Keiko lights, rings buzzer or tells message when you have an important e-mail on your business.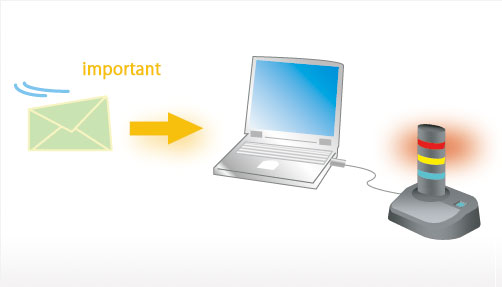 Message player
Keiko can play different voice messages according to warning contents.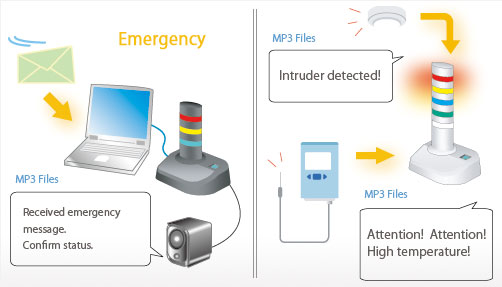 Connects two worlds
Supporting TCP socket protocols, Keiko bridges FA world(such as PLC) and IT world(such as server).